鍍鋅小鋼捲 Little galvanized coils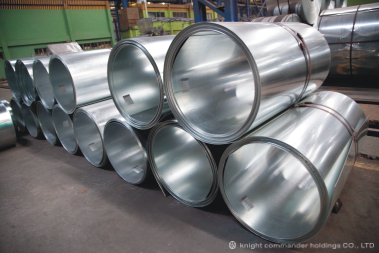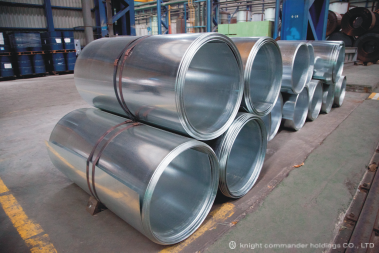 鍍鋅鋼捲是將主要原料冷熱軋鋼捲,以熱浸或電鍍方式,在其外層覆上鋅層,藉以隔絕金屬的氧化作用,使鋼材具有防腐、防鏽、防蝕的功能,
不僅可延長鋼製品的使用壽命,也具有美化效果。 依照鍍鋅方式的差異,又可分為熱浸鍍鋅鋼捲(GI)及電鍍鍍鋅鋼捲(EG)。
熱浸鍍鋅所鍍之鋅層較厚,產量也較大,一般多用於室外的高溫、潮濕環境,例如土木營造、運輸工具、機械設備等,
但在鴻海、燁輝將熱浸鍍鋅鋼成功運用於電腦機殼後,資訊產品的應用比例也逐漸提高。
Galvanized coils use hot-and-cold-rolled coils as raw materials which are coated a layer of zinc by hot-dipping or galvanizing in
order to isolate oxidation of metal and make the coils have the abilities to fight against rust and erosion.
Doing so can not only extend the lifetime of the steel products but also beautify their surfaces.
Based on the difference in the methods of zinc-coated, galvanized coils can be divided into GI and EG.
The zinc-coating layer of GI is thicker and these kinds of coils have bigger output. In general, they are used in the
high-temperature and moist environments such as construction and building, transportation equipment, and machinery. However,
following the fact that Foxconn and Yieh Phui Enterprise have used GI to produce computer cases successfully,
more and more galvanized coils are used to make IT products.